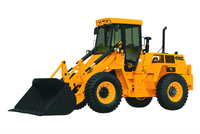 Charles D. "Chuck" McIntyre
Charles D. "Chuck" McIntyre, age 71, of School Street passed away unexpectedly early Saturday morning March 31, 2018 at his home.
He was born on July 23, 1946 in Oneida, New York the son of the late Lawrence and Rita (Ronspee) McIntyre and was a graduate of V.V.S. Central School.
Chuck proudly served with the U.S. Navy enlisting 1964 and was honorably discharged in 1968 as an aviation structural mechanic.
On July 4, 1970 Chuck and Susan Seeber were united in marriage in St. Patrick's Church of Oneida and have shared this sacred vow of over forty-seven years together.
Prior to his retirement in 2001 with the New York State Department of Transportation Chuck was employed as a construction equipment operator.
Chuck was a past member of the American Legion Post 230 of Sherrill where he served as past Commander from 1976-1977 and was a faithful member of St. Helena's Church of Sherrill. Some of his greatest enjoyments were the times he spent with his grandchildren.
Surviving are his wife, Susan S. McIntyre of Sherrill, one son Daniel and daughter-in-law Bridgette McIntyre of Owings Mills, MD, one daughter Devon McIntyre of Oneida, his three beloved grandchildren, Connor, Beckett and Haiden McIntyre and several cousins.
Family and friends are invited to call on Wednesday April 4, 2018 from 4:00 to 7:00 p.m. at the Malecki Funeral Home Inc., 464 Sherrill Rd., Sherrill, NY. A Mass Christian Burial will be celebrated on Thursday at 11:00 a.m. at St. Helena's Church, Primo Ave., Sherrill. Burial will be private and at the families convenience. Online condolences may be sent to maleckifuneralhome.com