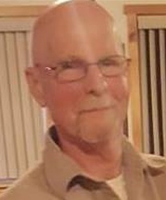 Jack T. Cowan
Oneida-Jack T. Cowan, age 70, passed away peacefully Saturday, April 7, 2018 in the Upstate Medical Center with his loving family by his side.
He was born on January 23, 1948 in Oneida, New York a son of the late Thomas and Grace (Terpening) Cowan and was a graduate of V.V.S. Central School.
Jack served with the United States Air Force Reserves from 1968-1993.
On August 30, 1969 Jack and Marcia Mower were united in marriage in St. Catherine's Church of Vernon and shared this loving union of nearly forty-nine years together.
Most of his working career was spent at Oneida Limited as a data processing manager.
He enjoyed hunting, fishing, tying flies, and camping in the Adirondack Mountains. His greatest times were spent with his family and friends.
Surviving are his wife Marcia, one daughter Lisa and son-in-law Scott Barcza of Syracuse, his two beloved grandchildren, Braeden and Rylee Barcza, , his father-in-law and mother-in-law, Don and Dot Mower, sisters-in-law and brother-in-law and, Kerri Butler, Kate (Mike) Reese, Andy (Joan) Mower, Amy (Tony) Casale, one brother, Duane R. MacAnn of Sherrill and several nieces and nephews.
In keeping with Jack's wishes there will be a private funeral service for the family. Arrangements are with the Malecki Funeral Home of Sherrill. Online condolences may be sent to maleckifuneralhome.com