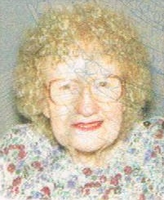 Gayle E. Rice
~~–Gayle E. Rice
VERNON CENTER – Gayle E. Rice, age 80, of Vernon Center, passed away on Saturday, June 24, 2017, at Oneida Healthcare Extended Care Facility.
She was born on July 6, 1936, in Utica, New York, daughter of the late Frederic and Geraldine (Bennett) Rice.
After graduating from Vernon-Verona-Sherrill High School in 1955, she worked in the offices of Oneida Limited for over 43 years before retiring in 1999.
Gayle was a life long member of the Oneida Retirement Club, The C.A.C Association, The Century Club and the Vernon United Methodist Church where she had fond memories of her mother playing the church organ for many years. Gayle also earned her 50-year pin as a member of the Eastern Star.
Gayle loved to drive. She and her sister, Carol, would hop into Gayle's Car (she had many nice cars over the years) and take a day trip to the Adirondacks, out Antiquing, or wherever the road would take them. She often took "road trip" vacations from the Canadian Rockies to the coast of Maine. Even up to Nova Scotia with her mother, sister and traveling friend Helen Ernenwein. Her life long friend, Mary Lyon, with whom she shared many adventures over the years and was, always there to lend a helping hand, will especially miss Gayle.
A special Thank-you goes out to Gayle's adopted sister, Virginia Littrel, for her devotion and compassion in caring for Gayle over these past years.
Surviving Gayle are her cousins Juanita Onyon of Vernon, NY,Shirley Rice of New Hartford,NY, Charolette (Ron) LeClair of North Carolina, Howard (Theresa) Rice of Vernon Center,NY, Marsha (Mark) Townsend of South Carolina, June (Paul) Forester of Clinton,NY and many other cousins and friends. In addition to her parents, her sister Carol A. Rice predeceased Gayle in February 2011.

Family and friends are invited to call on Saturday from11:00 a.m. to 1:00 p.m. at the Malecki Funeral Home Inc., 23 Front Street, Vernon, New York. Funeral service will be held at 1:00 p.m. at the funeral home immediately following calling hours.
Burial will follow in Skinner Cemetery, Vernon Center, New York.
Donations in Gayle's name may be made out to The Vernon Center United Methodist Church or The Vernon Center Fire Department.
Online Condolences may be made by visiting maleckifuneralhome.com.