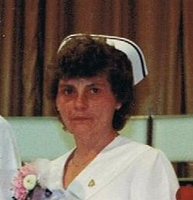 Sally M. Deecher
Oneida-Sally M. Deecher, age 70, of Sholtz Road passed away peacefully Thursday afternoon March 15, 2018 in the Oneida Healthcare ECF with her loving husband and sister at her side.
She was born on September 8, 1947 in Hamilton, New York a daughter of the late Thomas B. Mulligan Jr. and Marolyn Babcock and was a graduate of Hamilton High School Class of 1965.
In 1980 Sally enjoyed one of the biggest accomplishments of her life when she adopted her infant son Brent and has been a loving mother from that day on.
On November 27, 1987 Sally and Thomas P. Deecher were united in marriage and have shared this loving union of over thirty years together.
While working as a nurse's aide at the Luther Care of CNY in 1990 Sally attended BOCES and received her LPN Degree while caring for her son Brent and husband Tom. She later went on to work for the Rome DSO for fifteen years and retired in 2010 at the age of sixty-two.
Sally was an avid reader and enjoyed listening to music while enjoying a nice glass of wine on her front porch.
She is survived by her husband, Tom, son Brent, sister Carolyn (Michael) Deecher, several nieces, nephews and sisters-in-law and brothers-in-law.
Sally was predeceased by her parents Thomas Jr .and Marolyn Mulligan.
Family and friends are invited to call on Sunday March 18, 2018 from 2;00 to 4:00 p.m. at the Malecki Funeral Home Inc., 23 Front Street, Vernon. Funeral services will be Monday at 11:00 a.m. at the funeral home with burial to follow in Verona Cemetery, Main Street, Verona. In lieu of flowers please consider donations to Wanderer's Rest Humane Assoc. PO Box 535, Canastota, NY, 13032. Online condolences may be sent to maleckifuneralhome.com