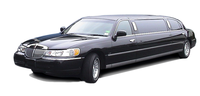 Frederick F. Thurston
Vernon Center-Frederick F. Thurston II, age 85, of Hogan Road and more recently of the Presbyterian Home of Central New York passed away early November 15, 2018 at the nursing facility.
He was born on May 16, 1933 in Vernon, New York a son of the late Frederick F. and Marion (Bridges) Thurston and was a 1953 graduate of V.V.S. High School.
From 1956-1958 Fred served his country with the United States Army.
On May 6, 1961 Fred and Hazel Brown were united in marriage and have shared this loving vow of fifty-seven years together.
Fred was stationed in Pulaski with the New York State Troopers for twenty-two years. After that retirement he became a tractor trailer driver before becoming injured in an accident. While recovering from his accident Fred was a tractor trailer instructor with BOCES. After his recovery he returned to driving tractor trailer and then limousines. He loved to drive.
He also enjoyed dancing to country music, hunting and snowmobiling with his sons and his work.
Surviving is his wife Hazel B. Thurston of Vernon Center, three sons, Frederick F. (Thumper)Thurston III of Vernon Center, David D. (Cheyenne) Thurston of Utah, Thomas T. (Tara )Thurston of Vernon Center, two sisters, Alice Phillips of Sherrill and Diane Johnson of Oneida, five grandchildren as well as several nieces and nephews.
There will be a memorial services on Wednesday November 21, 2018 at 1:00 p.m. at the Owls Club at 130 Vanderbilt Ave., Oneida, New York. Arrangements are with the Malecki Funeral Home of Vernon.