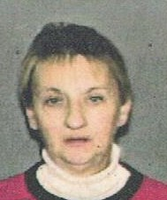 Emogene C. Corcoran
Verona-Emogene C. Corcoran, age 81 of Marion Manor Apartments passed away Wednesday, January 23, 2019 in Upstate Medical Center with her loving family at her side.
She was born on November 27, 1937 in Vernon, New York a daughter of the late John R. and Dora (Burdick) Avery and attended Vernon Schools.
Emogene enjoyed listening to country music and attending local concerts.
Surviving are her four children and their spouses, Cindy Corcoran and companion Dennis Boger of Charlotte, NC, Robin and son-in-law, James Zakala of Rome, Joseph and daughter-in-law Donna Corcoran of Boca Raton, FL, and Scott Corcoran of Sherrill, four grandchildren, Paul Michael, Mandi Sue, Kaytlyn Elizabeth and Lily Hanna Rose, six great-grandchildren, former spouse Edward E. Corcoran and several nieces and nephews.
Emogene was predeceased by her parents and five siblings, John Avery Jr., Dorothy Avery Cunningham and brother-in-law Bruce, Richard Avery, Virginia Avery Lewis and Walter Avery.
The family will receive family and friends on Sunday, January 27, 2019 from 1:00 to 4:00 p.m. at the American Legion Post 230, 168 E. Seneca Street, Sherrill, New York to celebrate Emogene's life. Online condolences may be sent to maleckifuneralhome.com