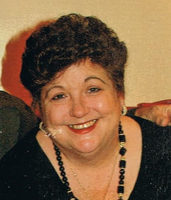 Anna M. Nye
Sherrill-Anna M. Nye-age 61, of Sherrill passed away early Thursday morning March 7, 2019 in St. Luke's Healthcare Center.
She was born on November 15, 1957 in Oneida, New York a daughter of Richard W. and Marilynn L. (Geary) Fort Sr. Anna was a graduate of V.V.S. Central School and Utica College with a Syracuse University diploma.She was a New York State licensed occupational therapist prior to her 2014 retirement from the CNYDSO.
On February 1, 2004, Anna and Carey W. Nye were united in marriage in Verona, New York and have shared that loving union of over fifteen years together.
She was a member of the Country Club Girls Group and was known to entertain as "Bubbles the Clown".
Surviving are her husband Carey W. Nye of Sherrill, son Jacen (Heather) Fort of Verona, her father, Richard W. Fort Sr., six grandchildren, Kelsie and Andrew Fort, Taylor and Alex Nye and Lauren and Nathaniel Farmer, one great-granddaughter Waelynn Larkin, five brothers: David (Janice) Fort of Munnsville, Richard (Kathy) Fort, of Lusby, MD., Brian Fort of Verona, Mark (Cheri') Fort of Manlius and Kenny Fort of Vernon Center, two special cousins, Ruth Nunley of TN and Susan (Ken) Piersall of Canastota and many nieces and nephews.
Family and friends are invited to call on Monday, March 11, 2019 from 4:00 to 7:00 p.m. at the Malecki Funeral Home Inc., 23 Front St., Vernon, NY. Anna's funeral service will be held Tuesday, March 12, 2019 at 10:30 a.m. at the funeral home. Burial will be in Skinner Cemetery, Vernon Center, NY. Online condolences may be sent to maleckifuneralhome.com