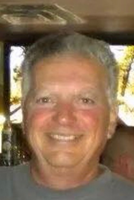 Anthony J. Ross
Verona-Anthony (Tony) Joseph Ross passed away peacefully on Monday, March 25, 2019 with his loving family by his side at the age of 74.
He was born in 1944 in Rome, NY, the son of Anthony and Carmella (Lupiscello) Ross and was a graduate of Vernon-Verona-Sherrill High School, Class of 1962.
Anthony was united in marriage on January 1, 1965 to Carol (Smith) and shared a loving union of 54 years. Anthony worked at the former Rome Cable and New York State Thruway. He was a very skilled and talented carpenter until his retirement.
He was a kind man who loved his family the most. He enjoyed fishing, hunting, gardening, conversation, and was especially fond of his dogs. For many years he enjoyed entertaining family and friends at their camp on the North Shore of Oneida Lake.
He is survived by his wife Carol of 54 years and three sons and one daughter;
Anthony and Julie Ross of Marietta, GA, Michael and Dianna Ross of Sherrill, NY, Robert Ross of Verona, NY, and Michele and Danny Smith of Cleveland, NY, and his seven loving grandchildren; David Ross and fiancée Brittany Thayer, Stephanie and husband Clayton Smith, Madeline Ross, Amanda and husband Brian Meyers, Michael Ross and companion Courtney Coates (and a soon to be great grandson Beau Anthony David Ross) and Emily and Danny Smith. Anthony is also survived by his sister and her husband, Patti and Craig Cusson of Pittsfield, MA, and sister-in-law Carol Ross of Sherrill, NY.
He was predeceased by his brother Gregory Ross and his parents.
Tony will be dearly missed by all, but his good example of being a man who tried his very best every day and loved his family with all of his heart will live on indefinitely.
The family would like to thank The Grand in Rome, NY for their care, compassion, and kindness during his final days. Donations can be made in Tony's memory to the Lewy Body Dementia Association (https://LBDA.org) or the charity of your choice.
At his request, a private family service will be held. Online condolences may be sent to maleckifuneralhome.com